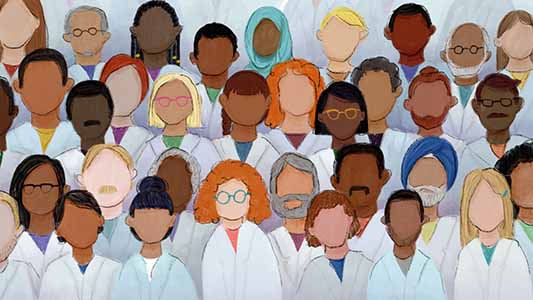 This past summer, Jackson ImmunoResearch welcomed four interns on site to assist in Finance, Marketing and Research and Development. Follow along to learn what they were up to!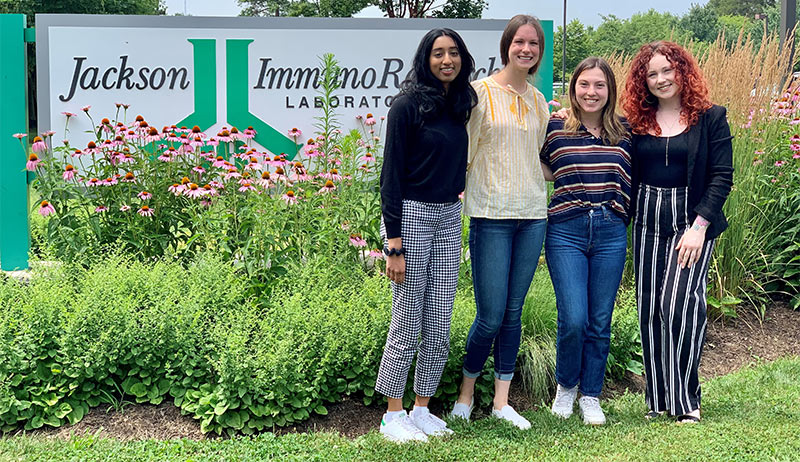 ---
Lexy Campbell
Research & Development Intern
Tell us about yourself:
I am a rising sophomore at Emory University studying Chemistry. On campus, I participate in my sorority, Pi Beta Phi, volunteer, and do research in lab.
How did you spend your time in the lab:
During my summer internship, I worked on a project focused on developing rVHH Alpaca A-Human proteins from 1F27 and 1F32 recombinant E. coli. Throughout the summer, I was able to work through all the stages of gathering and analyzing the rVHH protein. At the beginning of each project, I was able to learn microbiology techniques through DNA and protein separations. I was also able to observe protein isolation techniques such as column binding, performed by laboratory technicians, and help with the dialysis and concentrating proteins that followed. I spent the majority of my time in lab working on protein assays such as Coomassies, ELIZAS, and biurets.
Most valuable learning experience:
While working at Jackson, I was able to observe and work with so many amazing scientists. Through each person I had the privilege of working with, I was able to learn valuable knowledge. For example, I knew I could always go to Howard or Katie if I had any questions regarding the chemistry of an experiment and go to Maureen to learn the most efficient way to perform an experiment.
One thing you learned that was not taught in the classroom?
I learned the importance of collaboration within a lab. Everyone at Jackson is very willing to help one another; I felt that at any time if I had any questions or needed help I could go ask any one of my fellow scientists.
What surprised you the most about your internship?
I was most surprised by the welcoming work environment Jackson had.
What's next?
I hope to continue my work in the lab through research at Emory next fall. I love working in science and learning, so I hope that I may continue to work in the scientific community throughout my career.
---
Want to meet more of our interns? Follow our social media to stay up to date!