Gamma globulins are purified from non-immunized animal serums by salt fractionation, ion-exchange chromatography and gel filtration. Gamma globulins are an inexpensive source of IgG with only trace amounts of other immunoglobulins and/or non-immunoglobulin serum proteins. Gamma globulins are supplied as sterile liquids in phosphate buffer without stabilizers or preservatives.
Physical State: Sterile-filtered liquid
Storage: Store at 2-8°C under sterile conditions. Prepare working dilution fresh each day.
Expiration date: one year from date of receipt. However, the expiration date may be extended if the product is stored according to the recommendation and the test results are acceptable for its intended use.

Preservative: None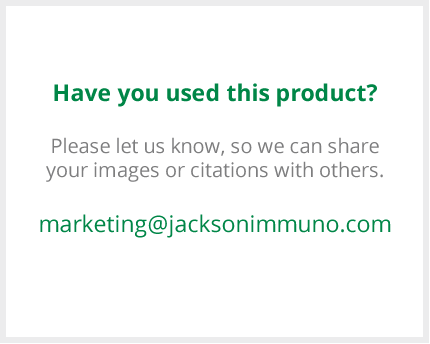 This product is for IN VITRO RESEARCH USE ONLY. It is not a medical device and it is not intended for diagnostic or therapeutic purposes.