Jackson ImmunoResearch Literature Download
You can download our product information literature via the links below. If there are any additional topics you would like us to cover, please let us know.
---
Posters
Guide to Immunoglobulins Structure and Function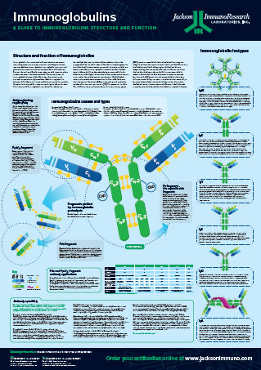 Guide to Multiple Labeling with Secondary Antibodies
Email marketing@jacksonimmuno.com to receive a hard copy poster by mail.
---
Secondary Antibodies and Related Reagents Catalog