PerCP Technical Information
Peridinin-Chlorophyll-Protein (PerCP) is a 35.5 kDa fluorescent peridinin-chlorophyll-protein complex isolated from dinoflagellates. Jackson ImmunoResearch offers the form found in Dinophyceae sp. It has a broad spectrum of excitation with the main peak at 482 nm, and a long Stokes shift to an emission peak at 677 nm. PerCP conjugates are large complexes suitable for cell surface labeling techniques such as flow cytometry.
PerCP is available conjugated to:
| | Excitation Peak (nm) | Emission Peak (nm) |
| --- | --- | --- |
| Peridinin-Chlorophyll-Protein (PerCP) | many, 488 | 675 |
---
PerCP conjugates of highly adsorbed secondary antibodies are offered to label unconjugated primary antibodies, and PerCP-streptavidin is offered to label biotinylated primary or secondary antibodies (Figures 2 and 3). Two practical labeling protocols are possible with the products.
Compared with a single-step PerCP-conjugated primary antibody (Figure 1), about the same level of fluorescence is obtained with a two-step procedure using a biotinylated primary antibody and PerCP-conjugated streptavidin. A consistent, slightly higher signal is achieved by using an unconjugated primary antibody and PerCP-conjugated secondary antibody. Although three-step procedures are usually undesirable for flow cytometry, a somewhat greater amplification may be obtained with unconjugated primary antibody, biotinylated secondary antibody, and PerCP-conjugated streptavidin (Figure 2).
PerCP conjugates may be used alone or with Alexa Fluor® 488 (or FITC) and R-PE for one- to three-color analyses with a single-laser flow cytometer equipped with an argon laser emiting at 488 nm. Up to four-color analyses with low compensation are easily achieved by adding APC-conjugated antibodies with 633 or 635 nm excitation provided by a dual-laser flow cytometer (Figure 3).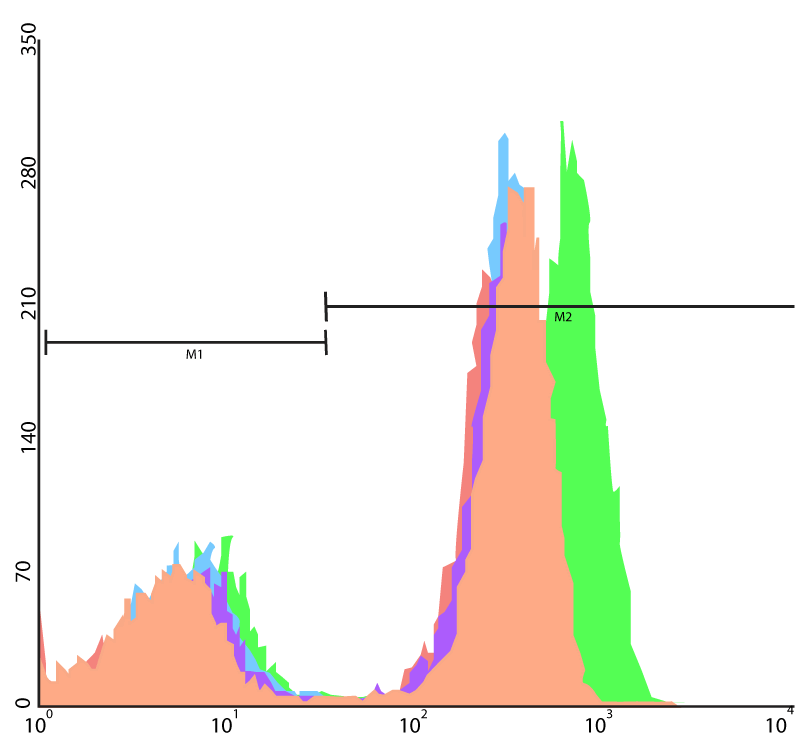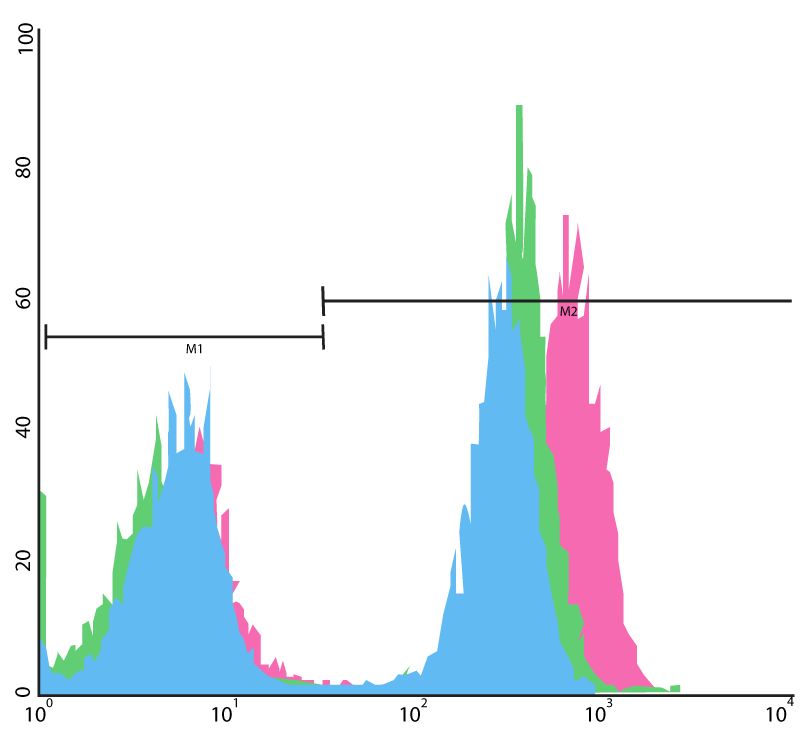 ---
Spectra Viewer
Use the spectra viewer below to compare PerCP with other fluorophores, along with instrument specifics (laser/filter) for suitability in your assay.