Whole IgG Affinity-Purified Secondary Antibodies
Whole IgG antibodies are isolated as intact molecules from antisera by affinity chromatography. They have an Fc portion and two antigen binding Fab portions joined together by disulfide bonds (Figure 1), and therefore are divalent. The average molecular weight is reported to be about 160 kD. The whole IgG form of antibodies is suitable for the majority of immunodetection procedures and is the most cost effective.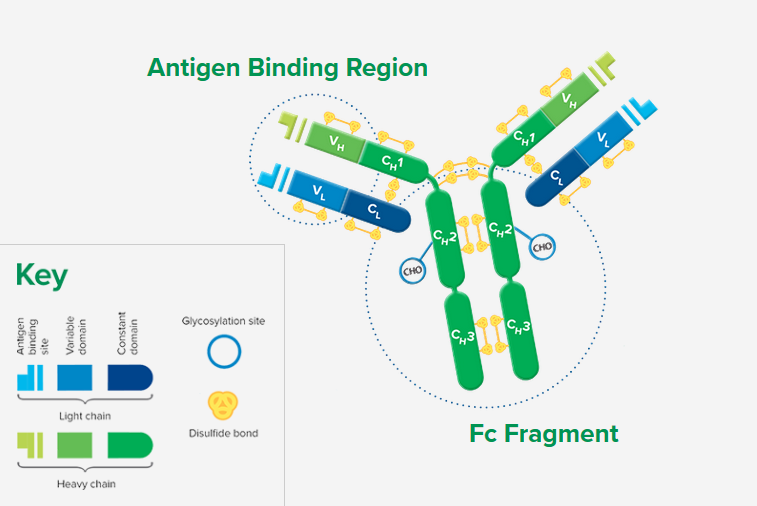 Browse our comprehensive selection of whole IgG secondary antibodies using link to the table below.
---
Whole IgG Secondary Antibodies For Specific Purposes
Note that these groups may include antibodies or conjugates not included in the main table of whole IgG secondary antibodies.
---
We also have a limited inventory of DyLight™ 488 / 549 / 594 / 647, Cy™2, Cy™5, and Texas Red® conjugated secondary antibodies.